Bollywood actress orders headphones online, gets junk (iron piece) instead
Online shopping major Amazon is growing at an impressive pace in India, but this incident is likely to cause it embarrassment, and you can expect an apology soon from them.
Bollywood actress Sonakshi Sinha, whose father Shatrughan Sinha is a politician (and former actor), recently ordered premium headphones on amazon India, but instead received piece of junk (iron piece).
She expressed her displeasure by posting it on social media.
"Hey Amazon India! Look what I got instead of the Bose headphones I ordered! Properly packed and unopened box, looked legit… but only on the outside. Oh and your customer service doesn't even want to help, that's what makes it even worse," Sonakshi posted on Twitter.
Anybody want to buy a brand new shiny piece of junk for 18,000 bucks? (Yup, its a steal) Dont worry, im selling, not @amazonIN, so ull get exactly what you're ordering. pic.twitter.com/3W891TA7yd

— Sonakshi Sinha (@sonakshisinha) December 11, 2018
When Bollywood celebs fell victim to online frauds
Online shopping has grown big time all over the world, and even in India its growing fast. But then there are certain things that you need to keep in mind, to ensure the experience doesn't turn out to be a sour one.
But before we list the safety precautions, lets take a look at the Bollywood celebs who have fallen victim to online frauds in the past.
Nargis Fakhri Loses Rs 6 Lakh in Online Fraud
14 transactions were made through Nargis Fakhri's credit card in the US (amounting to Rs. 6 lakh) while she was in Mumbai. The officials have filed the complaint under the sections of Indian Penal Code and the Information Technology Act.
Karan Singh Grover Falls Prey to Nigerian Online Lottery Scam
Bollywood actor Karan Singh Grover fell prey to the notorious Nigerian online lottery scam and lost Rs 5.6 lakh which was paid by him as 'processing fees' to claim his 'winning prize money'.
The payment was made following an email received by him informing that he has won a lottery online. After making the said payment, the actor never received the promised sum and when he contacted his fraudsters they just disappeared.
Top Tips for Safe Shopping on Online Classifieds Marketplace
Here are some useful tips for safe shopping on online classifieds marketplace such as OLX and Quickr that will prevent you from becoming a victim of online fraud.
Most of these tips apply to buying used/second-hand products that are sold on sites like OLX and Quickr. On these sites, there you can find several used-items such as mobile phones, two-wheelers, four-wheelers, camera and laptops, that are put up for sale.
Although some of those deals can be very tempting, you need to be cautious to prevent being a victim of online fraud. Even the police are warning buyers before buying expensive used products online.
Here are some things to keep in mind:
Don't pay money before seeing the actual product in person. Particularly, those would like to purchase they should the working condition of these products before making a purchase.
Buyers and sellers are advised to meet in person and check the quality of the product before paying for it.
Buyers should also be careful about sellers who refuse to meet in person as they could be fraudsters.
Buyers should not trust those who insist them to send an advance or make payment online before getting the product.
Never trust any seller who tries to convince through video calls that he lives abroad and wish to sell products.
Never deal with sellers who refuse to reveal their address and contact number.
Never do online transactions or send cheques to sellers.
Never reveal your bank account number or any other information related to it to sellers.
Buyers should not trust anyone who attempts to sell products at a lesser price claiming to be at the customs, airport or harbor.
If cheated online, people should bring it to the notice of the police and lodge a formal complaint.
Online Shopping: Safety Precautions
Here's on overview of Basic Consumer Safety when shopping online.
Online Couponing and Shopping – Basic Consumer Safety
Before starting an online transaction, take time to read the following consumer safety tips. While there are opportunities for a deal aro…
Using Wi-Fi could increase credit fraud risk. While consumers know not to leave their wallets exposed, many fail to practice similar safety precautions while shopping online. Here are some things to remember when using a free Wi-Fi connectivity for shopping, when outdoors. Using Wi-Fi could increase credit fraud risk…
During holidays, its quite common to get bombarded with tons of offers. Though its quite tempting to go for all those offers, you need to be a bit practical when looking at those offers.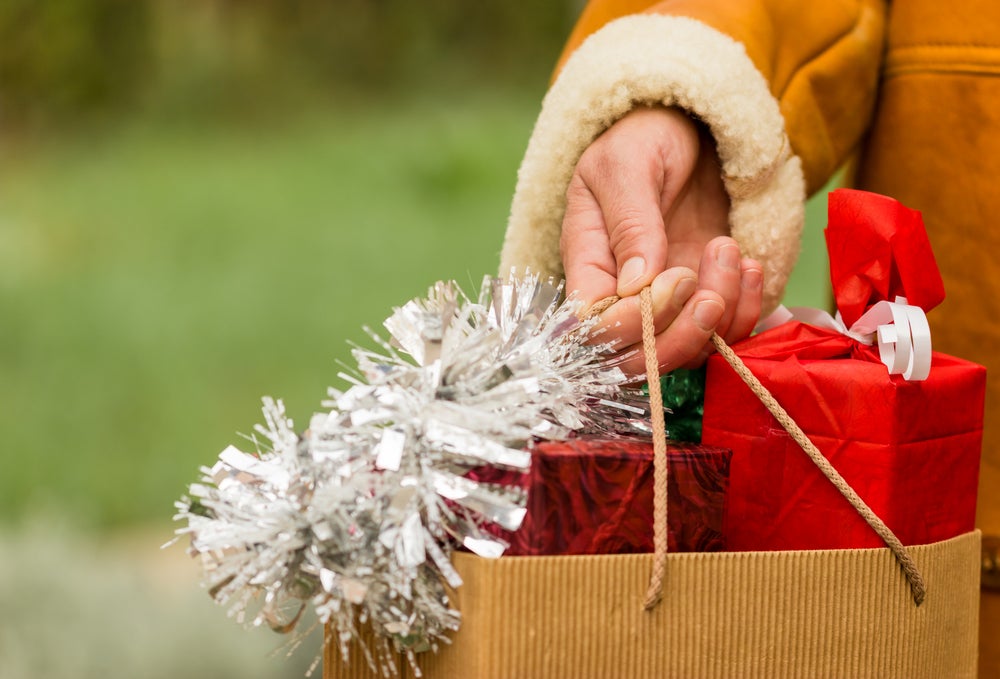 Holiday Shopping and Credit Card Limits — How to Buy Responsibly
The holidays are around the corner, and it's time to think about gifts. You may have a list of swag for family and friends, but how does…
You thought people only shopped for low ticket products on the Internet? In India, as of now, that may be the case, but abroad people do buy some really expensive things over the Internet.


Top Three Things to Look for When Shopping for a Rolex Watch Online
The holidays are around the corner, and it's time to think about gifts. You may have a list of swag for family and friends, but how does…